News
Joseph Waswa: Bungoma chicken farmer, who earns KES 1.5 million, describes the venture as a 'Money-making machine'
Joseph Waswa started keeping chickens two years ago and he makes around KES1.8 million in a good month and up to KES1.5 million in a bad month.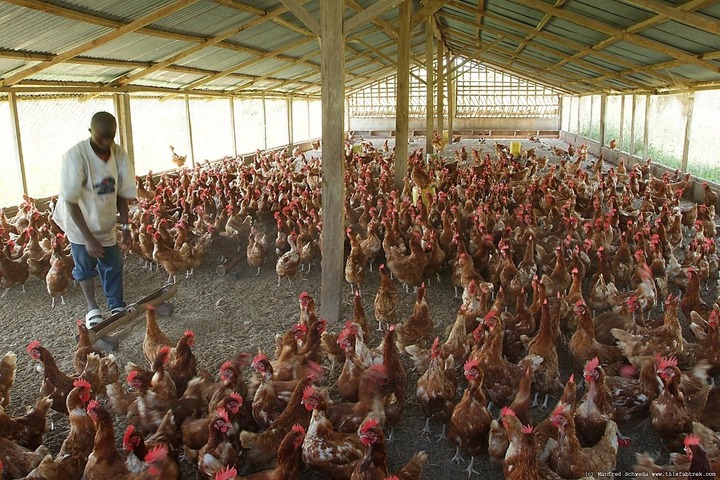 Poultry farming in Kenya is a lucrative business when it is done right. Kenya's existing poultry is insufficient to match the country's growing demand for chicken products. The business has quickly gained in popularity and established itself as a viable source of revenue.
Investment Returns
Joseph Waswa wasn't sure if there was a market for 10,000 chickens when he started raising them early last year. Nonetheless, he took a chance, and his decision paid off.
"The eggs are in high demand in Bungoma," he says, adding that he sells them for between KES270 and KES330 each box to schools, companies, homes, hospitals, and other organizations.
"All birds lay a single egg every day; the difference is how many eggs they lay in a month." "We make approximately KES1.8 million in a good month and up to KES1.5 million in a poor month," he reveals.
He intended to utilize his initial earnings to purchase a home, chickens, food, medication, and agricultural equipment.
Waswa, a poultry farmer in the Tete region of the Webuye East constituency, raises about 13,000 birds, mostly layers. Melpa poultry farm in Webuye, Bungoma County, has both Lohmann brown and indigenous bird varieties.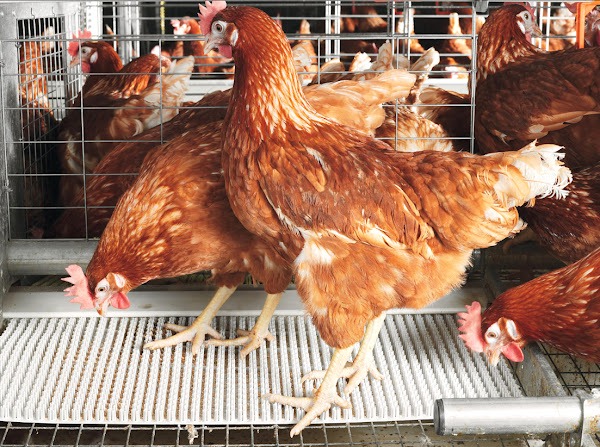 "Despite the challenges we faced, beginning this business wasn't easy," he says, "but we were able to expand."
Strategy to Increase Profits and Reduce Expenses
The major marketplaces, according to the farmer, are Kakamega, Webuye, and Bungoma. Currently, the birds lay about a hundred eggs every day.
He continues, "Prices vary once or twice a year based on market demand and supply." On this farm, he makes feeds to cut production expenses. He decided to buy his feed processing machinery to save money.
Mr Waswa claims he gets his feeds from Mbale, Iginga, and Tororo in Uganda's neighbouring country.
"We usually acquire our food from Uganda since it is cheaper there than in Kenya."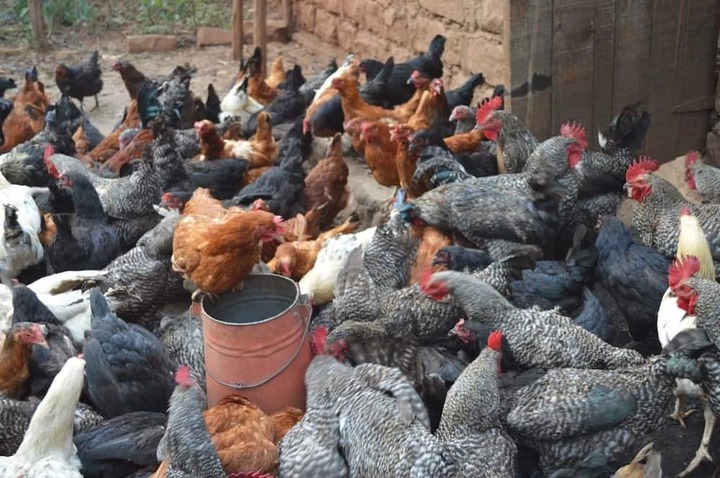 To make his feeds, he requires maize germ, calcium grit, concentrate, broken corn, and wheat bran, among other things. Thika provides wheat bran, Belgium provides concentrates, while Uganda provides calcium grit.
While the agrovet's layers cost KES2,400 for each 50 kg bag, his food only cost KES2,000, saving him KES8 per kilogram, or KES400 per bag.
Persistence and Diligence
He adds that the company may be incredibly lucrative and fulfilling if done right, with patience, determination, and persistence.
"My long-term objectives are to grow to over 100,000 birds and become the leading supplier in all of my neighboring markets," the farmer says.
Many Kenyan scammers have been drawn to the money-printing machine, which allegedly manufactures various types of currency at an astonishing speed, producing flawless duplicates of the currency. Some businesses may be able to make millions of dollars without creating cash.
Conclusion
In Kenya, poultry farming is a big business. Now that huge restaurants and hotels have appeared, things are considerably better. Kenyans are notorious for devouring eggs and chicken meat, and demand for poultry products outside of restaurants and hotels is always high.