News
Esther Njeri: A 31-year-old Kiambu woman who started her own company with KES 6000 despite being hated by her cruel boss 
It's daring to believe that KES 6,000 is enough to establish a business, but that's precisely what Esther Njeri Njoroge, CEO of Bountiful Safaris, believed.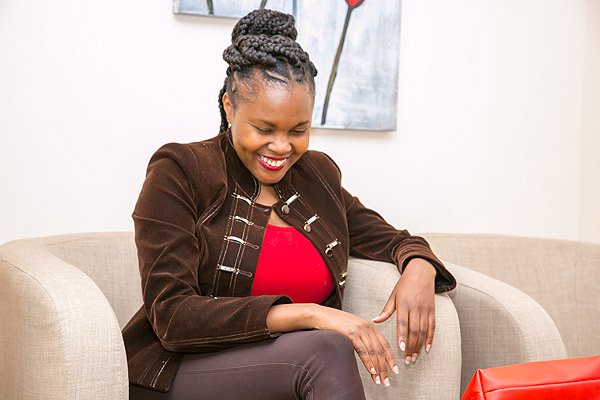 The fearless 31-year-old, Esther Njeri Njoroge, is the director and CEO of Bountiful Safaris, one of the country's largest tour and travel companies.
It's daring to believe that KES 6,000 is enough to establish a business, but that's precisely what she believed.
So, how did she end herself here?
Esther had been keeping a journal throughout her journey, recording her trials and sufferings.
Born and raised, life wasn't always easy. Esther had to remain with relatives on multiple occasions to go to school.
Her parents were fortunate in enrolling her in the University of Nairobi for a sociology degree after she graduated from high school. After two years, Esther landed an internship with a community service organization that also maintained a resort in Narok County. She had no idea that her internship would set the tone for the rest of her life.
A job as a travel consultant for the lodge became available a few months into Esther's industrial attachment, and she was requested to fill in until a successor could be found. She rapidly learned the job and began earning a paycheck as a result of her quick learning ability.
"I was paid KES6000 per month, which I kept earning for the following three years until it was increased to KES10,000."Because of the complexity of the work, I was unable to complete my degree," Esther explains. "I used to trek from Nairobi's Upper Hill to Ngara to conserve my little earnings."
Later, she simplified it to Bountiful Safaris. It was going to cost her KES25,000 in total, and because she couldn't come up with the whole money, she began paying in KES1,000 monthly payments.
When One Door Shuts, a New One Opens.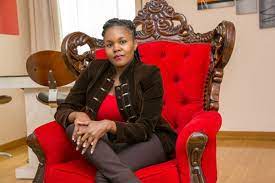 Her troubles were far from done, even with a higher-paying career. She was not depressed. Instead, she sought a webmaster with the wonderful idea of creating her website to promote her tour and travel business. Bountiful Tours & Travel Safaris was the company's name.
"Like the prior one, my employer used to make fun of me. "He told us multiple times that we were merely at the workplace to warm the seats," she claims.
The tours and travel firm was run by a couple that verbally abused their employees with discrimination. The longer she stayed, the more difficulties she had at work.
"I recall an instance at work where my supervisor (the wife) advised me in front of everyone that I should just resign and run a brothel since that was the only field she thought I would succeed in," she recalls.
"That was it; I resigned from my job the next month with no idea what I was going to do next," she says.
She would browse through her notebook, which she had kept since she was a youngster, and she grew suicidal as a result of her lack of a job and no money to start her own business.
She took a large dose of pills one day to terminate her life and misery.
"Unfortunately," she chuckles, "that did not work." "I was found unconscious in the house by a friend, who brought me to the hospital." Because of the harm, the narcotics had done to my body, the doctors gave me only two hours to live."
There is a Way Where There Appears to Be None
She was discharged from the hospital a week later. Things started to look good with her mother's support. As she began pursuing her clients, someone suggested she create a Facebook profile to drive attention to her tours and travel website. The Facebook Page Bountiful Travels was created in an instant.
"My big break came when I hired a certain group for an excursion in Mombasa, and they recommended me to an embassy that was searching for something similar," she recalls. "They wanted to deposit a million shillings right away as part of the payment, so they asked for my bank account information—I didn't even have a bank account."
She phoned a bank friend and was able to create a bank account right away, thus overcoming the first obstacle. The second stumbling block came when the client expressed an interest in visiting the office, which she did not have. Another buddy came to her rescue once more by letting her use his office in upmarket Kileleshwa. She planned to utilize the office for the next two months until she could set up her own in Westlands.
"For the first three months, my older brother paid my rent, and that's how Bountiful Safaris was created," she exclaims.
Because of the difficulties she had in the workplace, Esther strives to improve things for others, particularly women.
However, she confesses that things haven't been easy since then. "I recall approaching tour locations and being brushed off. Some people thought I was too inexperienced and young, while others felt I was too fresh to the market."
Perseverance and Persistence are Rewarded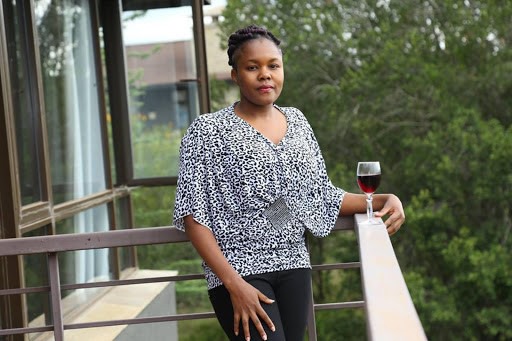 In this case, she developed a business concept that took little cash yet has space for growth. The world's most successful businessmen and women began at the bottom. We've all heard the stories of Jack Ma, Bill Gates, and Steve Jobs, to name a few.
With time, she has established a reputation that is respected by both the tour locations that dismissed her and her competitors. Another issue she continues to face is when potential clients believe that vacations are just for the wealthy.
"While many people believe that vacationing is an expensive endeavour, our goal at Bountiful Safaris is to dispel that myth by providing reasonable vacation packages for both domestic and international travel."
Esther has developed perseverance over time and now goes out of her way to teach others the value of perseverance. "Nothing is impossible if you have the willpower and faith in God."
Reflecting closely, she couldn't be happier that she persisted. She brightens as she says, "God's mercy has been abundant."
Esther intends to expand her company by creating many more branches outside of the country.
6 lessons of not giving up on your business idea
First, the alternative may not offer any relief.
Secondly, you don't want to be viewed as a coward.
Thirdly, quitting is always the easiest option.
Fourthly, success is always around the corner.
Last but not least, you don't want someone executing ahead of you.
Final Thoughts
Self-employment is becoming increasingly popular among Kenyans as they realize that it is the only profession that would provide them with long-term security.